[HACK] Dungeon Hunter 4 v1.3.2 iOS (Jailbreak)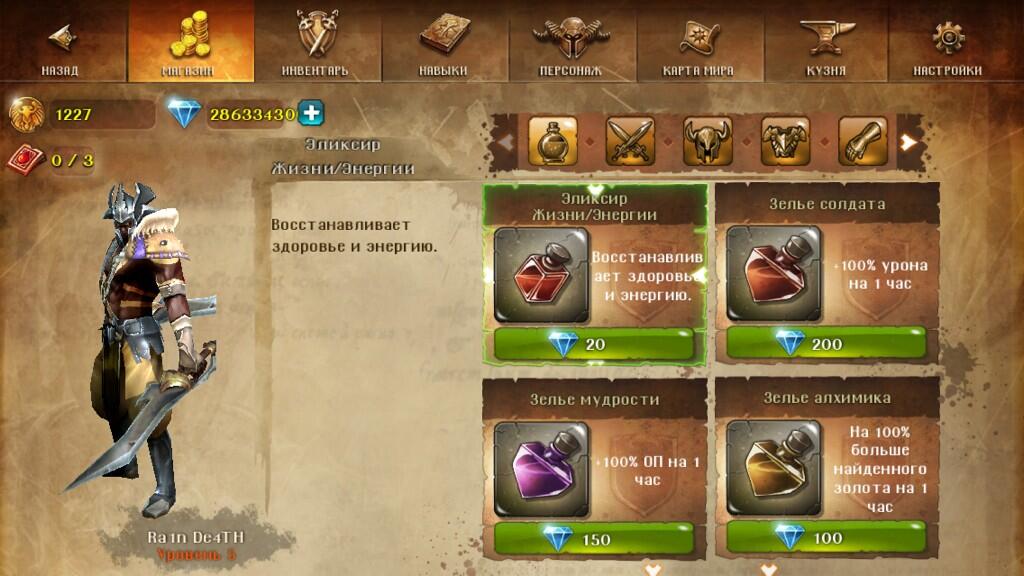 Requirements:
Jailbreak
iFile or iFunbox, Diskaid, etc…
Hack Features:
Infinite Gems
Instructions:
1. Download game and install it.
2. Download and extract rar file using Winrar.
CLICK HERE TO DOWNLOAD!
3. Put the binary file "dh4" in /var/mobile/Applications/DH4/DungeonHunter4.app/
4. Set permissions to 777.
Note: On iOS 5 or lower, you need to sign the binary.
5. Go to game and Enjoy
Go to Forge ===> Buy any weapon.
Credits:
Ra1n De4TH